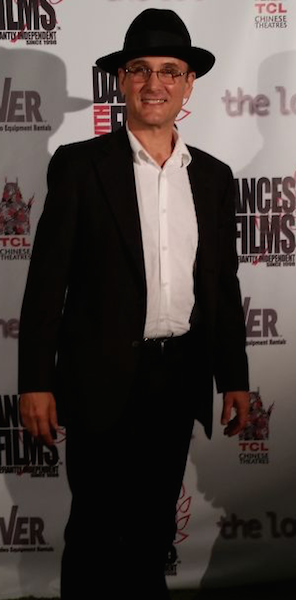 I've been in the music industry for years, performing an assortment of jobs including gigging as a keyboard player, arranging charts, licensing tracks, running a school music department, teaching, composing and recording scores for independent film, copying and engraving and producing piano/vocal charts. Whether acting as an assistant or a lead, I love to be part of projects, helping the wheels spin smoothly towards the ultimate realization of dreams.
After graduating from the Berklee College of Music, I have spent time growing as a composer via studying and staying current with music technology. Most of time, both then and now, I find myself wearing multiple hats simultaneously. As most of us in this business, I thrive on action, complexity, detail, 

and always, always learning.
I've performed and released 5 recordings of art music that received airplay and distribution throughout the USA and Europe. These recordings got some enthusiastic reviews and special mention in many audiophile publications including High Performance Review, The Absolute Sound and Keyboard Magazine. Some of my more interesting recordings are in the Bohlen-Pierce tuning system, and I'm considered one of the world's most prolific composers in this system. I continue to write progressive music in my spare time.
Since 2006, I have composed music for production libraries, including KAP Music and Soundscape Media, and composed, orchestrated and recorded music for film and TV projects, including Montgolfieres, featured on the Documentary Channel, for Run Don't Walk Productions, and Magic Happens, a dramatic documentary produced by La Mancha Entertainment, which premiered in Spain in 2008. In 2010, I scored two feature films, The Sting of the Viper for Cavalier Films, and Some Holiday, a dramatic feature film by SureFineWhatever Productions. I've also partnered with Alfred Thomas Catalfo, scoring Bighorn in 2012 and the 2013 short Rocketship. From 2009-2014  I worked closely with David Christiano Films to score 31 shows of the popular Christian TV series 7th Street Theater,  2015 was a busy year working with Hollywood Elite Composers and scoring two films, Respiration and A Split Ticket. For more information, and please see my Credits Page and see me on IMDB.